Podcast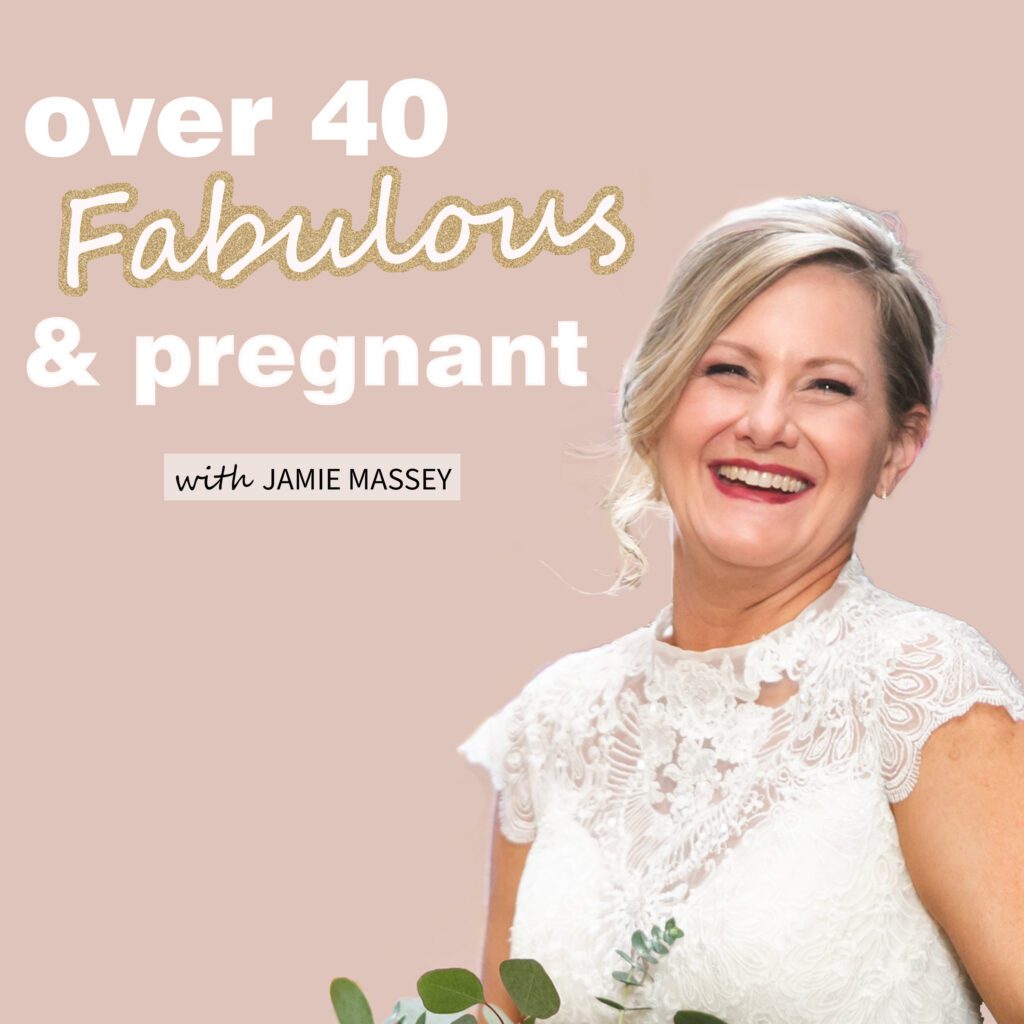 We share one woman's pregnancy journey over 40, birth and postpartum every Monday. We laugh, cry, share a little TMI and openly talk about the ones we lost. Our mission is to help women trying to conceive believe pregnancy is possible after 40. We also celebrate and support women who are pregnant through all four trimesters and beyond. Not only is pregnancy possible over 40, it can also be amazing! It's not too late, and we are not too old!
It's just your podcast host Jamie Massey talking to one woman about her experience and her opinions with her pregnancy over 40. While we do share what doctors have told us and medical stuff, this isn't a show for medical advise.
Podcast Host
I'm Jamie Massey, and I'm 42. My husband and I live in Fort Worth, Texas on a small country homestead. We don't have any children, and I'm not pregnant YET.
We have been trying since January 2021. I had a miscarriage in October of 2021 and an ectopic pregnancy the following cycle. We tried medication for the ectopic pregnancy, but it didn't work. I had internal bleeding and had emergency surgery to remove my left fallopian tube in December 2021. That led us down a path to IVF in October 2022. On the highest dosage, they retrieved one mature egg that didn't make it to an embryo. We moved to donor eggs. While deciding on a donor, we became pregnant. I miscarried at 7 weeks. When we went back, the donor we had selected wasn't available anymore, so we found another. We froze 2 amazing embryos in June 2023! The first transfer in July 2023 resulted in a chemical pregnancy. We have one more embryo. In the meantime, we are getting a few more tests done, and I'm taking this time to get my body and mind ready for transfer #2.
I hesitated sharing what I was going through on social media in 2021. It felt like all my family and friends couldn't related to me. Once I decided to finally share on social media, I was flooded with stories of women having children after miscarriages and losing a fallopian tube. It gave me hope.
In the Summer of 2022, I was at my mom's house where I was surrounded by her, aunts and several female cousins. The conversation turned to trying to conceive and how it was going for me. After telling them what I had recently been going through, each woman began to share their pregnancy and birth story. Listening to each family member's story gave me hope and confidence. I felt supported being surrounded by these women and hearing their stories. Despite not being pregnant that Fall, I published the first episode of the podcast anyway.
You can read more about my journey to motherhood here or you can listen to little updates on each episode.